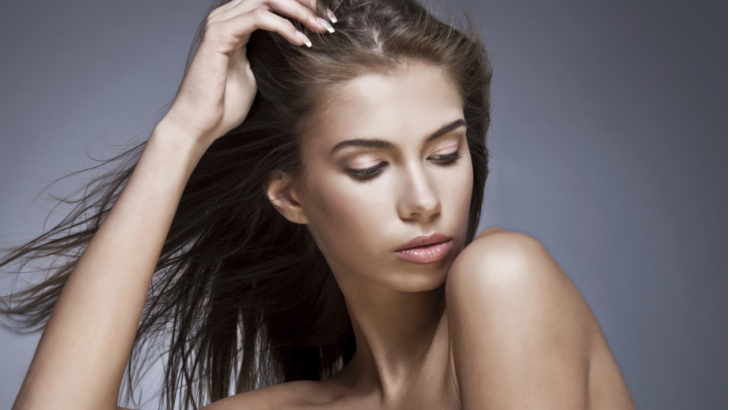 Every second woman isn't satisfied with the look of her hair. To be more precise, they complain about the lack of volume. Indeed, this is a common problem that hounds women at any age and with any hair colour. When it comes to the blond-haired women, in particular, these females are in a little bit worse situation because their hair is of shorter diameter than strands of brown or black-haired women.
Application of hair care preparations, the ones without overburdening silicones, may be really helpful. Dry shampoos or hair powders also save the situation but, unfortunately, not for long. After a few hours, hair becomes flat again and the entire hairdo is far from being neat and well-groomed. The best solution is the right haircut. Hair will constantly look bushy and voluminous if you chose the proper haircut. Therefore, while sitting in a hairdresser's chair, ask for one of the four hairstyles listed below.
1. WAVES
Wavy strands gift strands with fluffiness and increase the volume of hair optically. Moreover, hair is bounced from the scalp as the hairdo creates the impression of being super light. How to obtain this effect? The easiest way is to apply hair paper rollers at bedtime. Your hair doesn't have to be damp as you don't have to apply any preparations facilitating setting a hairdo (these might unnecessarily weight hair down). Take off the paper rollers in the morning and run the fingers through the waves delicately.
2. LAYERING THE FRONT PARTS OF HAIR
To make it clear, layering the front parts of hair means a long, layered fringe that you can be side swept. This kind of element adds volume to the entire hairdo. Light, delicate strands at the front gift your hair with subtlety. Remember though, do your best to keep the fringe free from getting greasy. Otherwise, instead of lightness, your hairdo will look heavy, surrounded by the unattractively looking wisps.
3. SHORT CUT
Short, geometric, almost masculine cuts make a hairdo look light and delicate. If short, it's easy for strands to bounce from the scalp. Obviously, this increases the volume of hair. Basically, it can be a classic layered shag or a little bit longer strands, back brushed and bounced from the scalp.
4. LONG HAIR? IT'S POSSIBLE, TOO!
A long, thin strands have to be layered so as to make the greater part of hair weights less. Thanks to this, hair won't get flat a few hours from washing. The hair has to be cut straight. Asymmetry isn't advisable.